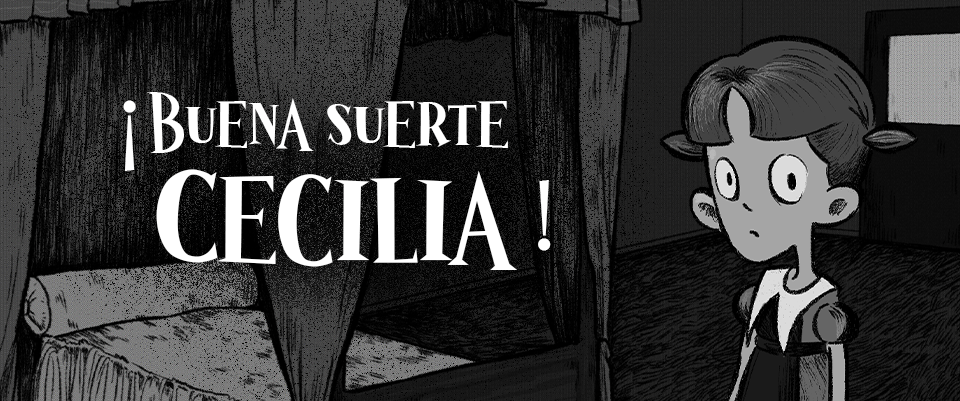 ¡Buena Suerte Cecilia!
Cecilia es una bruja de Salem castigada por alimentar un gato callejero. Para poder salirse con la suya, tendrá que llevar a cabo varias supersticiones prohibidas para distraer a su familia y adoptar a su gato.
Rompe el espejo, pasa por debajo de las escaleras, ¡atrae la mala suerte! Realiza estas tareas con el mouse para poder ayudar a Cecilia. ¡Cuidado! Si tu madre o abuela te pillan, el juego acabará.
Arte: Andrea Odreman (vinsman), Norma (Shelitzin)
Programación: Kurei
Narrativa: Ashly
UI/UX: Bono Pirouette
Música: Natha Pacheco (soynatha)
Comments
Log in with itch.io to leave a comment.
Como se gana? rompi el espejo pero no se que hacer despues jajajajajajaaja
Holi! Estamos en proceso aún, pero la idea es atravesar diferentes etapas de la casa llevando a cabo las supersticiones. Gracias por jugarlo! :)